FindMyStore is an interactive store locator software that helps customers get all the essential information – route, distance, and ETA related to your store with just a click. You can install it in minutes with minimal coding.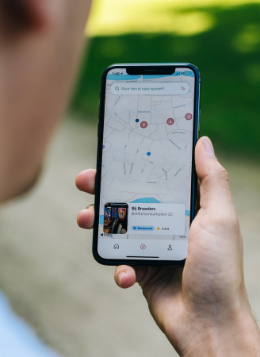 Why FindMyStore?
Uses location intelligence of Google Maps to allow real-time visibility of stores
Gives insights into users' search behavior, powered using Google analytics
Helps capture store searches, to track leads, and convert them into customers
Easy to set up on top of your website or mobile app with minimal coding, in no time
Allows multiple personalized customizations such as adding, removing, and editing products
Advantages of FindMyStore

Built on top of Google Maps
The store locator software uses reliable, accurate, and enriched Google Maps technology to build an agile, customizable experience. It highlights your store locations and provides visibility of your brick and mortar stores.

Minimal coding
It is easily configurable and customizable with minimal coding. Once the platform is set on your application, the design console is used to edit the interface of your store locator.

Real-time user behavior insights
FindMyStore helps analyze the most searched locations and commonly searched items. It identifies the source of website traffic using Google Analytics data to help provide a customized customer experience.
Benefits of Using FindMyStore
Steady increase in-store footfall
Drive your online customers to the nearest store
Make website visitors aware of the nearby brick and mortar locations
Save customer time and resources navigating to the nearest store
Easy information sharing for brand reputation
Share information like store operating timings, availability of products, store manager number, reviews, and pictures
Help customers narrow their search using filters
In-store customer support for queries
Accurate insights into your customers' search behavior
Get data about the top searched stores and commonly searched items
Track website traffic and boost engagement
Gain online insights to make offline decisions
Industry Solutions for Retail, CPG and Media

Banks and Financial
Services

Pharmacies
Restaurants

Hospitals and
Healthcare Facilities

Retail Chains
How FindMyStore Works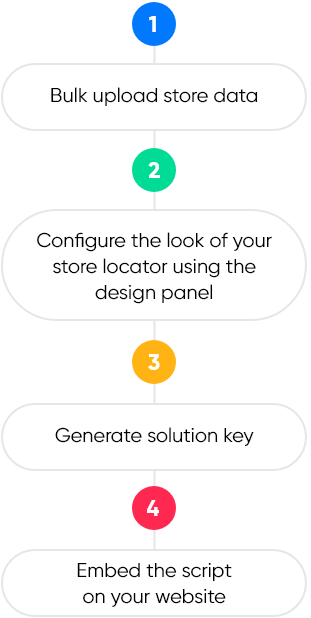 Enhance Customer Journey with FindMyStore
Drop us an enquiry and we will get back in next 24 hours.