news
Searce wins the 2020 Google Cloud Reseller Partner of the Year Award - Asia Pacific
Searce's takes 12 year strong partnership with Google Cloud to the next level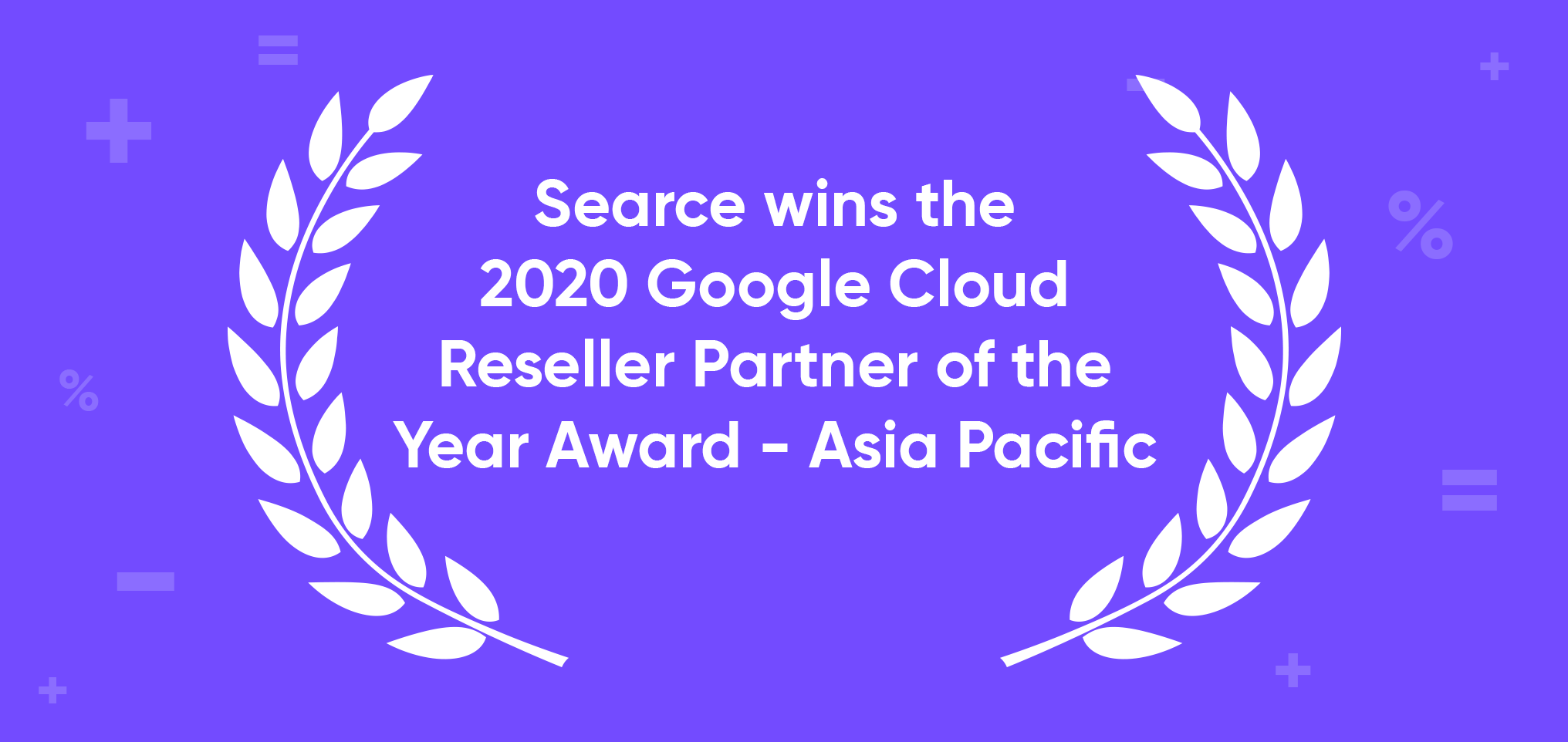 20 Jul, 2021 - Thrilled to accelerate its growth & investments with Google Cloud, Searce announced that it has won the 2020 Google Cloud Reseller Partner of the Year Award - Asia Pacific
Searce was recognized for the company's exceptional achievements in the Google Cloud ecosystem, helping joint customers build and scale their digital footprint leveraging Google Cloud. With its 900+ engineers & solvers spread over 14 locations, Searce services more than 3,000 client partners in the area of Cloud infra modernization, Data Engineering, Applied AI & Analytics led tech consulting services. With a 12+ year strong partnership with Google Cloud, Searce continues to enable digital transformation by leveraging the entire portfolio of Google Cloud products. Searce works with organisations across a wide variety of industries. Some of their most prominent clients in the Asia Pacific region include icar Asia, Dunzo, Inshorts, Rapido, ScoopWhoop, Kirloskar and many more. "We are trusted by companies ranging from tech-native startups to digital enterprises across the globe as they embark on their digital transformation journey and get ready to embrace the future." - Ankit Sinha, VP - Cloud Practices & Consulting, Searce.
"Being a global MSP for Google Cloud, Searce specializes in identifying unique, holistic, solutions tailored to suit each organisation's needs to help them futurify - their tech, their products, their processes, and their businesses overall. Searce has been experiencing phenomenal growth of over 100% year on year across all of its practices and service lines. And this is just the start," mentioned Chris Jeong, Senior Director Sales - Cloud, Searce.
Searce remains committed to growing its global partnership with Google cloud and delivering intelligent business outcomes. "Our partnership with Google Cloud continues to scale amazing heights as we deploy our *secret sauce* of the right combination of 'solving for better' mindset, mixed with 'deep engineering expertise' and a 'phenomenal passion' to drive intelligent, impactful futuristic business outcomes for our client partners." Hardik Parekh, CEO, Searce.
"These annual awards recognize the significant commitment our partners have made to helping customers succeed, and their extensive capabilities across Google Cloud solutions and products," said Carolee Gearhart, Global Channel Chief at Google Cloud. "We're excited to recognize Searce as our Reseller Partner of the Year Asia Pacific based on their outstanding work on behalf of customers over the past year, bringing Google Cloud products to customers and building relationships to help transform their customers' businesses."
let's connect
We help you embrace change by creating newer ways to work or optimising existing processes.
let's connect