ICICI Prudential Life Insurance: Using Vision API to efficiently process thousands of documents
The insurance landscape in India has seen significant changes in recent years with the adoption of new technology. As one of the major insurance providers in the country, ICICI Prudential Life Insurance has aimed to lead in this transformation journey. "There has been a data explosion across India over the past few years, together with a high mobile penetration rate. Today, about 60% of our customers approach us via mobile, for example, which was certainly not the case before," says Alpesh Karnik, SVP, IT, at ICICI Life Insurance.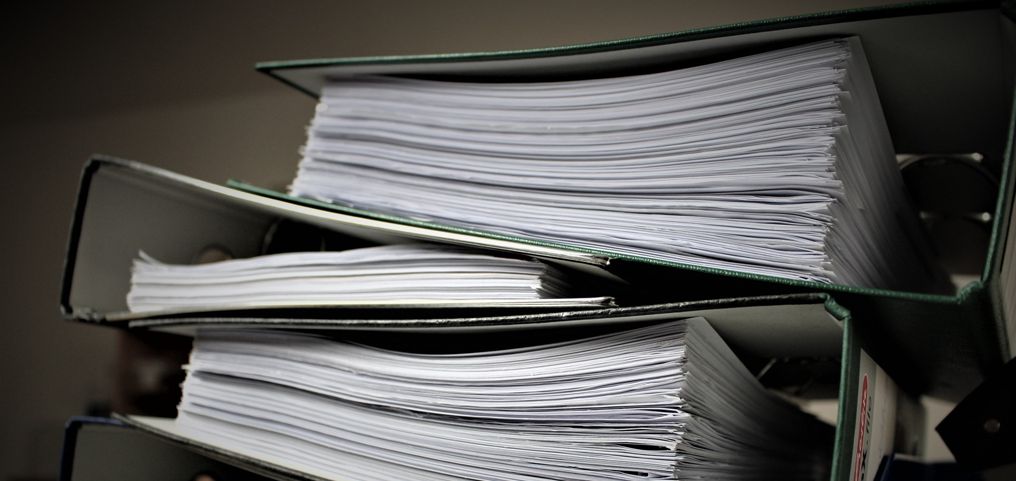 Consumer expectations have also evolved, with easier access to information and online services. "Consumers today are more informed on the importance of investing in insurance products, so there's much more of a pull factor when it comes to sales, but they also want to be able to get these products quickly and easily," adds Alpesh. To meet the demands of these consumers, ICICI Prudential Life Insurance realized it needed to make its processes even faster and more efficient. Looking to upgrade its infrastructure, the company turned to Google Cloud.
Serving Customers Better by Speeding up Processes with Google Cloud
ICICI Prudential Life Insurance's distributors were already using tablets to input customer data faster and more efficiently, but many of the company's solutions still required a team at the back end to manually sift through documents for approval. This meant that customers needed to wait five or six hours, or sometimes until the next working day, to know if their documents were approved or needed revision.
That all changed after partnering with Google Cloud Premier Partner Searce to take advantage of its AI/ML powered automated document processing product Recognic, which is built on Google Cloud. Developed using the optical character recognition (OCR) capabilities of Cloud Vision, Recognic reads, understands, and validates documents at scale, enabling organizations that handle massive amounts of paperwork to digitize these documents and then accurately store and index them.
"In the case of ICICI Prudential, the biggest benefit of using Recognic and Vision API is that it eliminates the initial waiting time, which can result in drop-offs. Now customers can know immediately whether their documents are sufficient, or if they need to revise or submit any others," Alpesh adds. Alpesh explains that if the details on the application form match the documents provided, the case doesn't need to go to the underwriter for further checks and can go directly to policy issuance. "Google Cloud has cut down the middle- and back-office work, leading to a 30% increase in the number of applications we can process in the same time span without the need for additional resources."
ICICI Prudential Life Insurance is also working with Searce to build deep learning models into Recognic so that it can overcome template barriers and input data from a variety of forms. This is particularly helpful for financial and medical documents underwriting because unlike a passport or driving license, financial documents have a higher structural complexity. As customer data becomes more important in the work of ICICI Prudential Life Insurance, so does protecting it, and the company is taking every measure to safeguard the security and privacy of its customers' information. "Details of customers' contactability are automatically removed by Google Cloud after processing is complete. This step in the workflow gives us the confidence that data is not stored at any level of the optical character recognition process," says Alpesh.
Partnering with the Right Teams for Dedicated Support
In achieving the best solution for its business goals, ICICI Prudential Life Insurance recognizes the importance of its decision to work with partners that truly understand the insurance business. "There are many intricacies involved in this business, and it's clear that both Google Cloud and Searce really took the time to understand our underwriting processes before coming up with a solution," says Alpesh. He adds that during the implementation process, all findings were well documented and queries were responded to quickly. "We didn't want to take any shortcuts deploying Recognic, but at the same time, we didn't want to draw out the implementation process. The excellent support from both Google Cloud and Searce throughout the journey was reassuring for us as they were always thinking ahead."
Future-proofing the Organization through Machine Learning and AI
In the coming years, Alpesh foresees the insurance industry to be even more agile than it is today. "I doubt elaborate processes such as underwriting or operations checks will need to be done manually in the future. Everything will be done through machine learning and AI." In light of this, ICICI Prudential Life Insurance is doing everything it can to prepare, as customers' expectations are set to keep evolving. "We have to be prepared for the future, and I believe that with Google Cloud, we can do it."