Bizzy Group Unlocks Business Opportunities with Data on AWS
Bizzy Group is one of Indonesia's largest B2B e-commerce platforms, serving the sales and distribution of consumer products from fast-moving consumer goods (FMCG) brands to retailers across the country. The platform consists of Bizzy Digital, a digital B2B ecommerce platform, and Bizzy Distribution, a distributor with 30 branches throughout Indonesia. Bizzy Digital's primary product, Tokosmart, is an application that is designed to provide an end-to-end wholesale shopping experience for retailers, by directly connecting them with FMCG brand owners. With Tokosmart, Bizzy aims to provide retailers with direct access to brand owners, by managing sales without the need of a physical intermediary or store. Today, Tokosmart is helping brand owners to reach over sixty thousand retail outlets in Indonesia.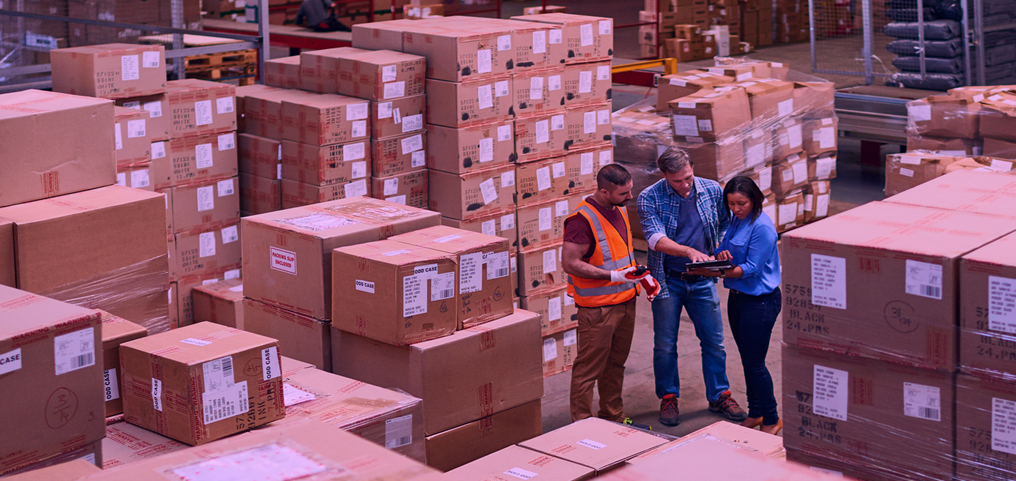 The Challenges
Bizzy wanted to provide more value to the customers on its platform, by offering them insights gathered from sales patterns and consumption trends to uncover potential sales opportunities. While the Tokosmart app made the process of ordering, receiving inventory, and managing payments convenient, its existing data infrastructure could not cope with the growing demands and fast-paced nature of the business. More specifically, it could not provide Bizzy with a real-time view on product movement and sales, which made it difficult for Bizzy to make timely decisions and correspondingly react to user demands.
"Our legacy infrastructure served us well for many years, but it was restricting us from unlocking new business opportunities for our customers. We needed more insights from our data to enable better informed and timely decision-making." says Subhan Nur Ichwan, Head of Data Science and Engineering, Bizzy Group.
Bizzy built a distribution platform on top of its existing SAP infrastructure—initially used to process orders and manage the end-to-end fulfillment of an order—to manage its operations. However, the legacy SAP systems had limitations, in that it did not support change data capture capabilities, which made overall data collection, processing, and extraction slow and inefficient. Moreover, Bizzy needed to manually perform extract, transform, load on its data for reporting and analytics. As a result of this, reports would take up to three days to prepare, delaying insights and critical business decisions.
Unlocking New Possibilities with AWS
In order to resolve these challenges, Bizzy engaged Amazon Web Services (AWS) and Searce, an AWS Partner Network (APN) Advanced Consulting Partner, to build a data lake and automate data pipelines which could allow Bizzy to store data at scale and run different types of analytics to generate more timely insights from its data.
"It was a natural decision to engage AWS. Not only is its machine learning component superior and cost-effective, but our long-standing relationship meant that AWS understands our business well." says Glenn Lai, Chief Operating Officer, Bizzy Digital. "The nature of our business meant that Tokosmart needed to continue operating while building this data lake. This was a key challenge, and we needed a reliable partner who was willing to co-innovate and grow with us through the process" continues Lai.
With 6,232 stock-keeping units, 6 to 7 layers of pricing and promotions, 179,663 customers on Bizzy's platform, and other variable data, the data lake centralized 13 data sources on Amazon Simple Storage Service (Amazon S3), which are now ingested in real time. These data can also be used on Amazon Redshift, a data warehouse, to enable in-place querying and analytics by creating business application layers such as prediction and visualization. This allows Bizzy to generate sales and inventory reports in an hour, down from three days previously.
Similarly, Bizzy now collects hourly data on key information such as delivery status, stock status, payments, and sales performance. With this level of data transparency, Bizzy is able to improve the experience of its retailers and brand owners on its platform. The data can be used to identify sales opportunities such as cross-selling or upselling and make sales predictions, guiding brand owners with their decision-making. By acting on insights provided by Bizzy's real-time data, brand owners may, for example, experience higher speed to market and sales turnovers.
The new data lake infrastructure has also proven to be successful during the early months of the pandemic lockdown, where Bizzy saw a spike in adoption of Tokosmart against a usually quiet Ramadan period in Indonesia. This is largely due to an uptick in demand for consumer products in the food and hygiene categories during the COVID-19 period. The data lake, which increased the speed of data streaming from Bizzy's touchpoints—such as Tokosmart and its distribution platform—by 25 percent, enabled Bizzy to meet heightened user demand and provide brand owners with more sales opportunities during this time.
"Developing the data lake has been pivotal to our business success. With the capabilities of our new data infrastructure, our teams have been able to uncover insights that were not easily observed and make data-driven decisions to scale the reach of Bizzy Digital. We really saw the success and resilience of this newly developed infrastructure during the lockdown period, where we were able to scale our reach remotely." says Lai.
The Right Partner
These benefits were made possible with the support of Searce, who understood Bizzy's business requirements and created a future-proof data architecture that is scalable and cost-effective. "To ensure that we deliver business value to our clients, we always focus on starting with the business objectives and outcomes that our clients want to achieve, and work backwards to provide solutions through the technologies available. In addition, working with AWS clients across sectors provides us with a unique understanding of AWS services that we utilize to meet Bizzy's requirements for timely insights and in a cost-effective manner", said Avinav Trigunait, Director, Cloud and Future of Work Consulting, Searce.
Lai adds, "Searce did not simply treat our migration to a data lake infrastructure as an IT project. It understood that the transition was required to address a wider business need, and it supported our teams in leveraging the data lake for various business use cases."