Rebel Foods: Pinpointing customers for food delivery with Google Maps Platform
Operating in India since 2011, Rebel Foods has grown from a brick-and-mortar business that provided wraps to customers to a cloud kitchen that delivers cuisine to about one million consumers per month. "We started with the Faasos food brand and now we have scaled up to 10 brands," says Soumyadeep Barman, Chief Technology Officer at Rebel Foods. "We have doubled our revenue every year from 2014 until now, and we operate kitchens in 15 cities across India. Each kitchen offers at least seven of our brands to customers."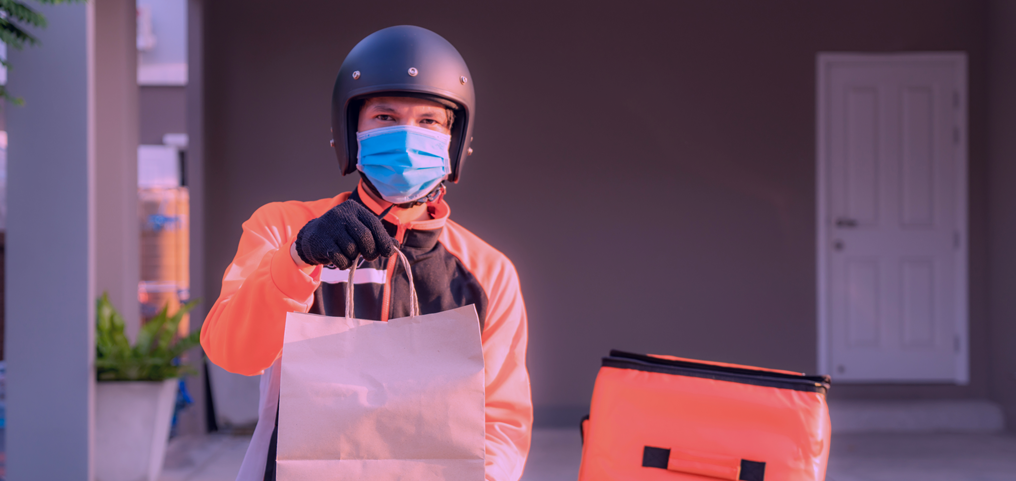 Barman attributes Rebel Foods' success to the fact that it is a full stack company. "We procure, we have our own inventory, we prepare the food, we deliver the food to customers, and we make sure customers are delighted every time they order," he says. The rapid emergence and adoption of mobile technologies and services in India gave the business its opportunity to expand quickly. "The boom in applications and the web really got going in India in about 2014," Barman says. "The subsequent emergence of smart devices and mobile applications opened up new markets, including older people who had not really used a computer until then."
The business released the first iteration of its mobile application in 2013 on servers in an on-premises data center. "However, we experienced breakages because our infrastructure was not scalable or dependable enough, and we decided to move to another solution," Barman says.
Google Maps Platform Delivers Opportunity
In 2014, Rebel Foods decided to move to the cloud and selected Google Cloud because of its stability, reliability, and scalability. The business also wanted to take advantage of the opportunities Google Maps Platform presented to improve the efficiency and effectiveness of its delivery service. With 175 kitchens delivering to about 900 locations across India, Rebel Foods needs to provide estimated delivery times and meet delivery guarantees, while accounting for all the factors that might affect how quickly a rider can reach a customer's doorstep. The business turned to Google Maps Platform Premier Partner Searce for support in leveraging Google Maps Platform APIs to deliver a compelling customer experience and improve its efficiency. "Searce helped us determine the Google Maps Platform APIs we should use across our mobile applications and websites, and how many licenses we needed to conduct activities like calculating estimated delivery time and reviewing order heat maps," Barman says. "Thanks to the firm's support, Google Maps Platform APIs were a game changer for us."
Mapping Customer Locations
Customers accurately pinpoint their location in a map through functionality made available through the Places API and Geocoding API, in conjunction with the JavaScript API. Drivers use the Directions API to identify the quickest route to customers.
Customers can also track the progress of delivery and estimated time of arrival using an Android or iOS application, or the brand websites. Deploying Google Maps Platform APIs enabled Rebel Foods to improve by up to 60 percent the accuracy of forecasted delivery times. "Rather than tell a customer we can reach them in, say, 45 minutes, based on previous experience and gut feeling, we can retrieve an accurate traffic scenario and calculate delivery times based on traffic congestion levels and likely average speeds," Barman says
Allocating Budget Effectively
Google Maps Platform also allows the business to combine mapping of customers to individual kitchens and to how often customers place orders – and for what value. This enabled the business to understand where to allocate budget for local marketing to stimulate demand in underserved areas. Google Maps Platform technologies complement Rebel Foods' use of Google Cloud Platform services such as the BigQuery analytics data warehouse to process data used to forecast inventory levels and provide recommendations to customers based on previous usage and behaviors.
The business also runs its key applications in Kubernetes Engine to achieve cost-effective scalability, so it can expand to international markets. "We are targeting growth into a range of international markets in January 2019, including Australia, the Middle East, and Southeast Asia," Barman says. "With the user data and experience provided by Google Maps Platform in particular, we are poised for success." Rebel Foods logo About Rebel Foods Founded in 2003 in India, Rebel Foods is one of the world's largest internet restaurant companies. Industries: Travel & Hospitality Location: India Searce logo About Searce Searce is a Google Maps and Google Cloud Premier Partner that provides logistics analytics, cloud, and technology solutions. The business is also certified as a Google Specialization Partner in Location Services. Google Maps Platform Google Places API Routes Kubernetes Engine BigQuery.