Ibibo Group: Improving customer experiences with Google Maps Platform and Google Cloud
ibibo Group is a leading online travel company that includes the Goibibo hotel and air aggregator and the redBus online bus ticketing platform. Goibibo enables travelers to book hotels, flights, trains, buses, and cars, runs a virtual travel booking currency, and operates a travel social network. redBus has served over 8 million customers across India, Indonesia, Singapore, Malaysia, Colombia, and Peru.
Goibibo is the foundation business and a cornerstone of ibibo Group. "At Goibibo, we specialize in domestic Indian bookings and outbound bookings for Indian residents looking to travel to other countries," explains Vikalp Sahni, Co-founder and Chief Technology Officer at Goibibo. "We are also growing our presence in inbound travel to India."
Goibibo started with just 2 engineers and 3 business managers; now the business has about 200 engineers and 300 business workers and managers, including a large business development team. "Our business development managers are integral to our growth, as they help build relationships with partners such as hotels," Sahni says.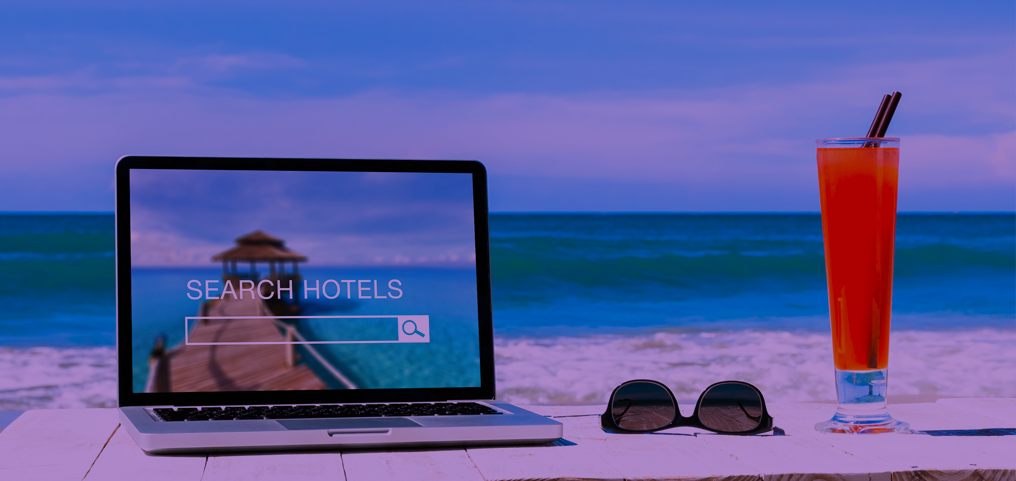 Google Maps Platform Increases Relevance
As Goibibo and redBus matured, ibibo Group's leadership team considered how to make the online properties more relevant and useable for travellers.
In early 2017, ibibo Group decided to use Google Maps Platform to add deeper, more intuitive functionality to these businesses. "We selected Google Maps Platform and its APIs because of its reliability, richness of data, and ease of integration," explains Gaurav Khurana, VP Technology Support, ibibo Group.
After a couple of months, ibibo Group decided to seek external expertise to obtain greater value from Google Maps Platform. Google Maps Premier Partner Searce was already collaborating with Goibibo on a range of Google Cloud related projects and was a natural choice for the project.
"Searce helped us by explaining the full capabilities of Google Maps APIs and how best to use them with our code," explains Khurana. "The partner also educated us about the benefits of enterprise licensing, including 24-hour-a-day, seven-days-a-week support and unlimited API calls."
Searce also developed use cases that demonstrated how services such as redBus would be more beneficial to customers with Google Maps Platform, and discussed adding enhanced features to help ibibo Group record even greater return on its investment in the product.
Through this process, two key use cases emerged for Google Maps Platform and its APIs. "These use cases involved content intelligence," explains Khurana. "For example, if customers want to book a hotel on the Goibibo platform, they may want to consider how far each hotel in the desired district is from metro rail stations. Google Maps Platform can provide this information and allow customers to locate hotels that meet their needs.
"The second case is for redBus. If a customer wants to travel from one city to another city, Google Maps Platform can identify the best location to board the appropriate bus. The customer can also view the number of kilometers between destinations and the fare for each journey. Furthermore, Google Maps Platform has a feature that auto-completes an address or location when a person starts typing – reducing search times and improving accuracy."
New Functionality Added Seamlessly
Thanks to the ease of integration of Google Maps Platform, ibibo Group has seamlessly added to Goibibo and redBus the new functionality identified in these use cases. "The SDKs for Android and iOS enabled us to display the required maps, while we found the integration process far smoother than other cloud partners could provide," says Khurana.
ibibo Group is now using a range of Google Maps Platform APIs, including Geocoding API to convert addresses into geographic coordinates and vice versa (enabling Goibibo to provide exact addresses and locations for hotels); Maps Static API to embed Google Maps images onto its web pages without needing JavaScript or dynamic page loading; Distance Matrix API to provide travel distance and time between locations; Places to return information about prominent locations through HTTP requests; and Directions API to calculate directions between locations.
ibibo Group is also now considering using Google Maps Platform to improve an internal system used to track redBus bus locations. The business is expected to fully complete its deployment by mid-2019.
Fast, Innovative Culture
The Google Maps Platform deployment is only one facet of ibibo Group's use of Google technologies. While Goibibo prides itself on a culture of fast-paced development and innovation, the business initially elected to run traditional workforce productivity applications on in-house servers.
These applications forced team members who needed input on proposals, presentations, spreadsheets, and other business documents to send out drafts and then consolidate feedback from multiple sources. This process was not just time consuming, but vulnerable to version control problems as several versions of the same document could be in circulation throughout the business.
Furthermore, because the applications were running on in-house servers, Goibibo had to expend considerable time and resources maintaining and upgrading hardware, software, and associated facilities. This cut into the technology team's ability to improve the features and functionality of its websites and applications.
Dynamic, Agile, and Scalable Applications
As Goibibo grew and set ambitious business targets – including market leadership in India and establishing a presence in Southeast Asia and the Middle East, its executives looked for more dynamic, agile, and scalable solutions. "We did not want to continue moving spreadsheets around between team members," Sahni explains.
In particular, Goibibo wanted to improve cooperation, decision-making, and outcomes from teams distributed across offices in Bangalore in southern India and Gurgaon in northern India. "Close collaboration between workers and teams is essential to our business," Sahni says. "As we looked at our options, we found Google Workspace applications such as Gmail, Sheets, and Docs provided beautiful collaboration capabilities."
Culture Reinforced
Goibibo has moved its engineering and product teams to Google Workspace and is already reaping the rewards of greater agility and improved productivity. Goibibo team members now create documents, presentations, reports, and spreadsheets in Docs and store them in Drive where they can be shared more securely with other relevant workers.
"Google Workspace connects our people more closely and reinforces the cultural value of collaboration to our business," Sahni says. "These applications and the principles underlying them provide a springboard for us to expand into new territories and improve the value and experience of our products."
Faster Hotel Check-ins
As well as Google Workspace and Google Maps Platform, the business has turned to Google Cloud to trial a feature that improves the experience of both customers and hotels when processing guest identifications such as drivers' licences and Permanent Account Number cards.
"When customers book hotels through Goibibo, they can upload their identification to our system through our auto-check-in functionality," Sahni explains. "We then use Cloud Vision to extract information from the images in their pieces of identification. Once this is complete, we subject the piece of identification to an optical character recognition scan to confirm the customer's name."
Customers who have undertaken this process can avoid standing in lines while hotel staff verify their identities. Furthermore, checking in online means customers simply have to pick up the keys to their rooms. For hotels, Goibibo minimizes the load on staff when reception opens and several guests may be lining up to check in.
"The feedback to date has been very good with participating properties reporting improved net promoter scores (a measure of customers' willingness to recommend products or services)," Sahni says.
Firebase at the Heart
Goibibo has also turned to the Firebase mobile application platform to manage a large number of real-time communications with backend systems. "Firebase Realtime Database comes with incredible technology that helped Goibibo build functionality, such as contact book synchronization, chat applications, real-time synchronization of customer bookings, and offline storage for small, but powerful, mobile-only features including shortlist and planning," Explains Sahni. "If a customer books a ticket through the Goibibo mobile application but cancels it on her desktop, this small data change needs to be processed through Firebase back to the mobile application so everything is synchronized."